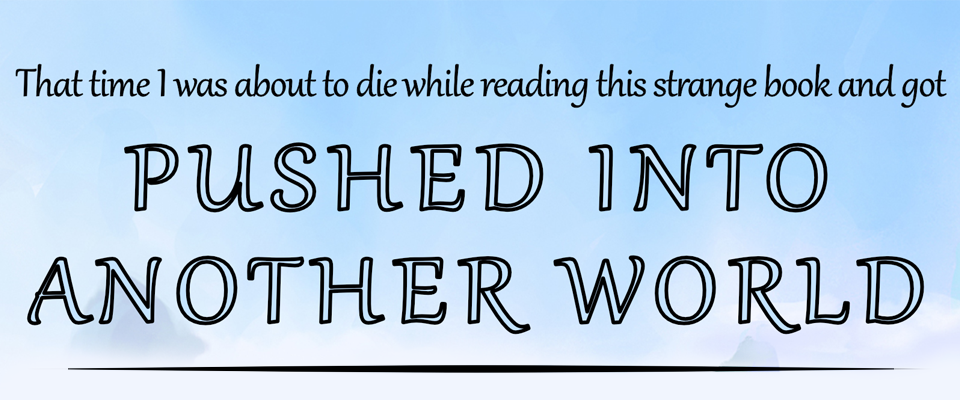 Pushed into annother World
An Isekai - RPG powered by the PUSH-System
A catastrophic event happened and you have mere seconds to live and for some strange reason you are drawn to this one book near you. You have no idea where this strange book came from and why it looks so alien yet familiar, even personal to you. You open it up and can't help yourself, but to read the strange sibyls out loud as light flows out between the lines and submerges you, threatening to drown you and you find yourself in the middle of a summoning circle surrounded by chanting figures in robes. At your sight they break the chanting and begin exclamations of joy as their hero and saviour has arrived. Before you can react to this the very book you were reading just a moment ago, floats in front of you, forming an eye and a mouth and speaks: "Fear not brave hero. You were chosen from your old world and summoned here to aid us in our battle against the Evil Entity. Welcome to your new life, welcome to your new home, welcome to the Land of Astos."
Informations:
Players:
1 - 4 player, GM less

Material:
some six sided dice (D6)
Content:
23 pages, character sheet, season sheet

Playtime:
40min to 2h, no preparation
Triggers:
good vs. evil, mentions of war & oppression

This work was inspired by The Nostalgia for Norull by Tragos-Games.

This work is based on the Push SRD, developed, authored, and edited by Cezar Capacle, and licensed for our use under the CC-BY-4.0 International license.

Backround (header, cover, frontpage) by liuzishan from freepik.com
Backround pages by ákos szabó from Pexels.com
Icons by Game-Icons.net
Purchase
In order to download this game you must purchase it at or above the minimum price of $2 USD. You will get access to the following files:
Pushed into another World RPG.pdf
39 MB
PIAW RPG Text only.pdf
297 kB
PIAW RPG Character Sheet.pdf
16 MB
Exclusive content
Support this game at or above a special price point to receive something exclusive.
Community Copies
Community copies are available for those who cannot afford the cost of this game. If you are concerned about the cost, I encourage you to take advantage of this offering. Please do not claim a community copy if you can afford to purchase the game. These are intended for those who cannot afford it.
For every purchase above the price listed, I will add an additional copy.