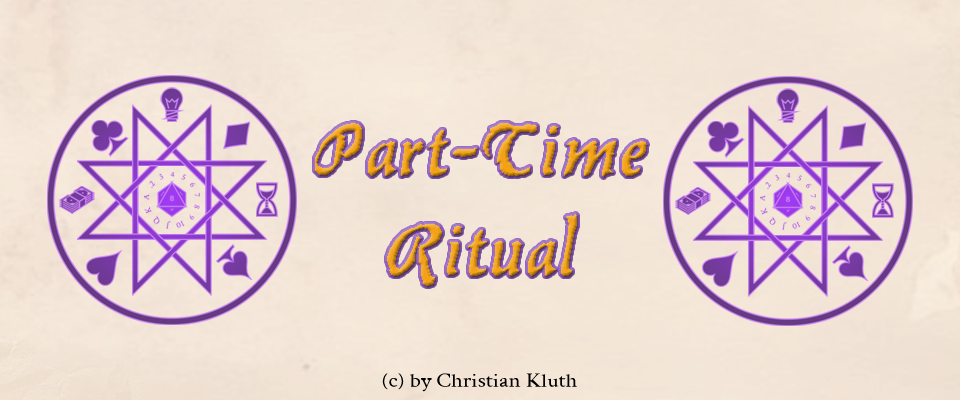 Part Time Ritual
Can you finish the preparation for the exam ritual and get the scholarship at the University of Magic?
You only have 5 days to prepare for the big exam ritual to gain a scholarship at the University of Magic. Manage your mundane life and go on fantastic magical adventures to gather the essentials for your ritual. Built together an elaborate story of a young Applicant who is, despite their mundane life, aware of the world of magic but is also terribly inexperienced.

Rely on the magic of the cards
Draw cards to help you guide through the creation of the University, the Applicant and the Ritual itself. Then you play through the last five days of preparation with its dull mundane life and the fantastic magical adventures. The cards will tell you where you have to go and who you will find there. As misfortune is with the unprepared, the same cards will also determine the complications of your journey. With 13 x 13 possible places, 13 NPC types in one of four moods and also 13 different complications, no adventure will be the same. And with that many 13, what could go wrong, right?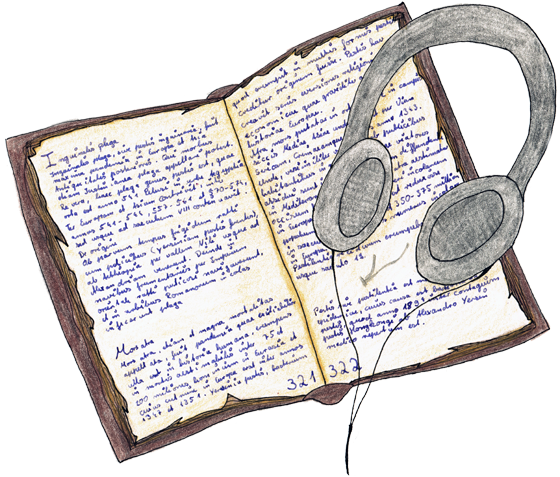 Unique exam mechanic
At the end, the Applicant has to face the big exam. The presentation and performance of a ritual spell under the sharp and unyielding eyes of the representatives of the University. Were the last-minute preparations sufficient? Can the Applicant still convince the Council with theire additional knowledge? As in a real life, the Applicant will only find out at the end of the exam.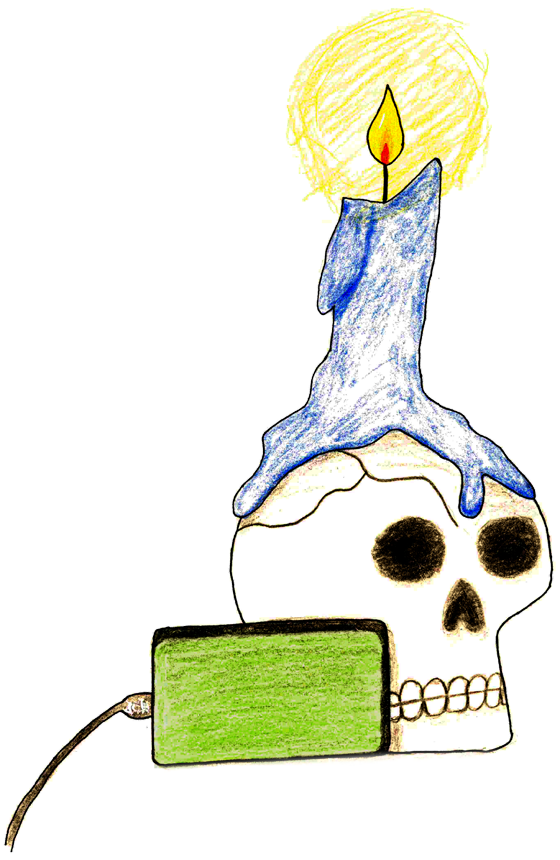 quick Informations
Players:
1 player (the Applicant) &
1 GM (the University)
Material:
a deck of cards (52 cards),
5 eight sided dice (5D8)
Content:
26 full colour A4 pages
4 Table pages, 1 Applicant Sheet, 1 University Sheet
Playtime:
2 to 4 hours, no preparation, play along
possible
Triggers:
deadline, work stress, money shortage, work life balance
Purchase
In order to download this game you must purchase it at or above the minimum price of $2 USD. You will get access to the following files:
Exclusive content
Support this game at or above a special price point to receive something exclusive.
​Community copies
Community copies are available for those who cannot afford the cost of this game. If you are concerned about the cost, I encourage you to take advantage of this offering. Please do not claim a community copy if you can afford to purchase the game. These are intended for those who cannot afford it.
For every purchase above the price listed, I will add an additional copy.